Delivering Seamless IT Services & Solutions
It's important to have a solid IT setup that keeps essential business operations running smoothly. As technology continues to evolve quickly, many companies in various industries are turning to experts for important IT tasks. Our skilled team of technicians provides a wide range of high-quality IT services, offered in customised monthly packages tailored to your needs. We can build and maintain your IT system for you, incorporating a wide range of IT services.
We guarantee that the services we provide are:
Dependable
You can rely on us to get the job done quickly and efficiently.
Customer-focused
Our clients' needs are at the forefront of everything we do.
Up To Date
Our team stays on top of the latest technological advancements.
Seamless
We ensure that your business can run with minimum interruptions.
Scalable hosting solutions tailored to the needs of your business.
Hosted services usually involve technology solutions with infrastructure situated in a private location, separate from the vendor's own business premises. Catering particularly to small and medium-sized enterprises, IT-flow provides an array of services, including website hosting, virtual server hosting, email management, hosted telephony, and file hosting. 
Website Hosting 
Affordable, secure, and fast. We can host your website and ensure minimal downtime. 
Emails & Telephony
Hosting plans to accommodate your communication needs. We offer you flexible off-site options, including geographic location. 
Virtual Server
Dedicated space on our virtual server.  


File Hosting
Secure hosting of all vital documents, with easy access & back-up.
Customer Relationship Management
Building bridges between you and your customers by crafting tailored CRM solutions.
A CRM (Customer Relationship Management) system keeps track of all the important info about your customers – their names, preferences, browsing or buying habits, and even your communications with them. This helps your business to build better relationships with your customers, remember their preferences, and make sure nothing important is forgotten. IT-flow can build your CRM to help you take better care of your customers. 
Eliminating the need for outdated phone systems with affordable & flexible Voice over Internet Protocol (VoIP) telephony services.
Using internet telephone services brings a great many benefits to organisations. It can be very cost-effective due to lower upfront costs, reduced long-distance charges, and efficient use of existing internet infrastructure. It also allows businesses a greater global reach, as you can establish a local presence in different geographical areas by setting up virtual phone numbers, enabling you to connect with customers across the globe without physical offices. IT-flow can offer you a complete communications solution that covers a broad range of services including standard voice calls, video conferencing, chat, and more. 
Voice Calls
Secure, high-quality voice calls with flexible call rates.
Video Conferencing
Fast, reliable connection with useful business features.
Chat
Users can chat via a range of internet browsers and devices.
Secure Platform
Safety & protection of our clients' sensitive digital information is our number one priority.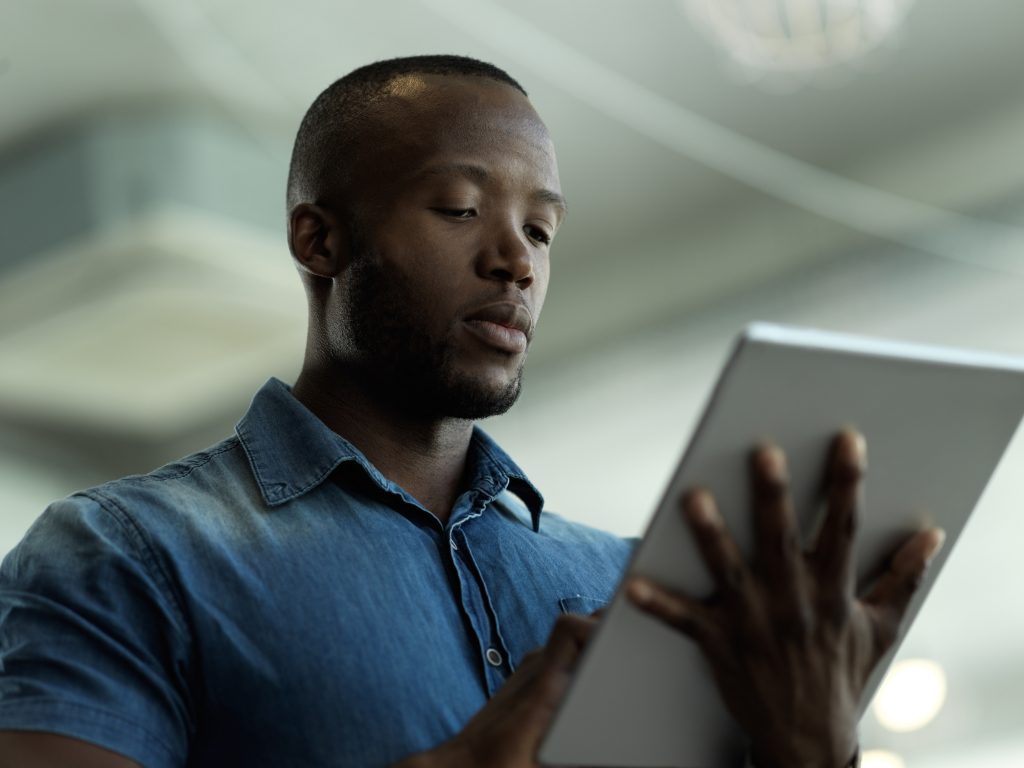 Data Security & Cloud Storage Services
Keeping your data stored safely.
Businesses worldwide are focused on improving their network security to protect client and business information, avoid data loss, and comply with global GDPR regulations. Many companies also want to cut IT costs, securely host services, and easily adjust their resources.
With IT-flow, your business can access popular cloud computing services like storage, data backup, and disaster recovery. We offer customised monthly cloud service packages designed to fit your organisation's needs.
Our deep pool of certified engineers and IT staff are ready to help you implement and optimise IT systems that will keep your business on the right track.